Following some drama with Disney, production delays, and a handful of public statements, Hilary Duff has shared that the 'Lizzie McGuire' reboot is officially dead.
Last year, millennials rejoiced as Disney announced that it would be rebooting Lizzie McGuire for all the fans who grew up with her. Filming even began in October of 2019 and Disney released photos from the set to show us what adult Lizzie McGuire would look like…
Hilary then took to social media to reveal that the whole cast would be returning for the new show – and people were especially excited to see that Gordo was making a return too.
Though unfortunately, things with Disney went south, and in January of 2020, the show was put on hold after the showrunner of the series, Terri Minsky, was fired. In an explanation for his departure, Disney stated, 'Fans have a sentimental attachment to Lizzie McGuire and high expectations for a new series…After filming two episodes, we concluded that we need to move in a different creative direction and are putting a new lens on the show.'
It soon became clear that executives thought the current version was too racy for their brand name. Hilary had hinted at this when she ridiculed Disney for moving Love, Victor to Hulu for not being 'family-friendly' enough for them, writing 'Sounds familiar…'
A month later, she then called out the company directly, stating she would be 'doing a disservice to everyone by limiting the realities of a 30-year-old's journey to live under the ceiling of a PG rating,' and urged Disney to move the show to Hulu.
The actress went on to explain, 'I want any reboot of Lizzie to be honest and authentic to who Lizzie is today. It's what the character deserves. We can all take a moment to mourn the amazing woman she would have been and the adventures we would have taken with her.'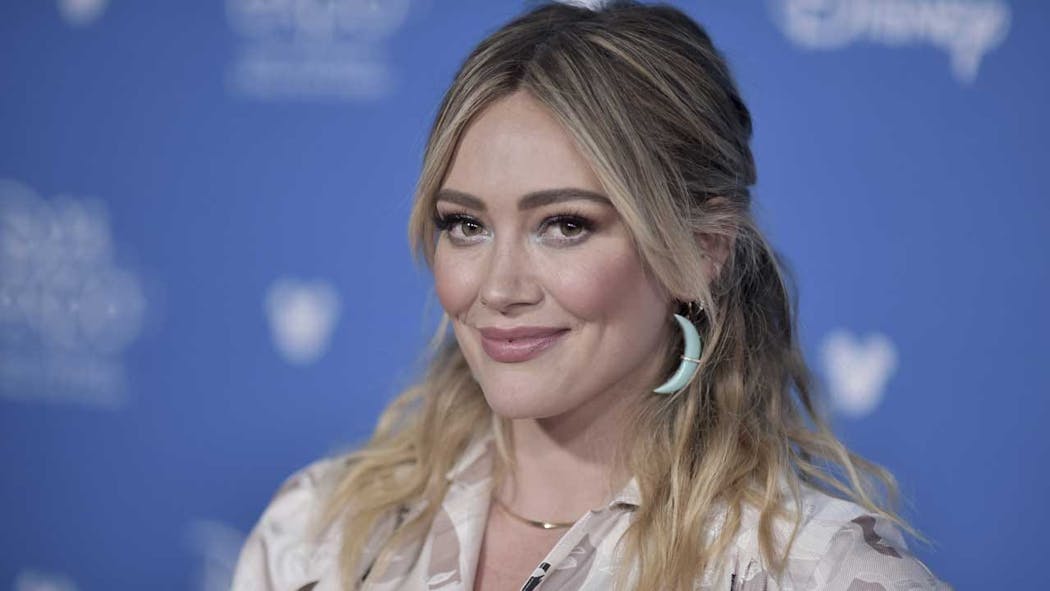 She concluded, 'I know the efforts and conversations have been everywhere trying to make a reboot work but, sadly & despite everyone's best efforts, it isn't going to happen'.