Following a deep dive into Reddit, I recently found out that Gossip Girl actually gave us a MAJOR hint in the very first episode of the show. I know I know, it's been over a decade since the identity of the secretive yet bitchy blogger was revealed to us. Oh and warning, spoilers ahead…
First of all, I can't believe it took me 6 seasons and over 120 episodes of guessing to come to the revelation that Dan Humphrey, who's played by You's Penn Badgley, was the person dishing the dirt on the Upper East Siders. Jaw? Dropped.
Anyways, I'm pretty sure I'm not the only one who didn't see that coming (and I'm still confused, to be honest), but one Gossip Girl superfan has brought to our attention that the creators actually made it insanely clear that it was Dan from the pilot…
How do you ask? Well, take a look… Who would've known Lonely Boy was Gossip Girl all along?
Plus, Dan was also the only character at Grand Central Station when Serena arrives – aka the only person in on that info. Not to mention Dan is often seen hovering/lurking in the background as many of the main characters are talking.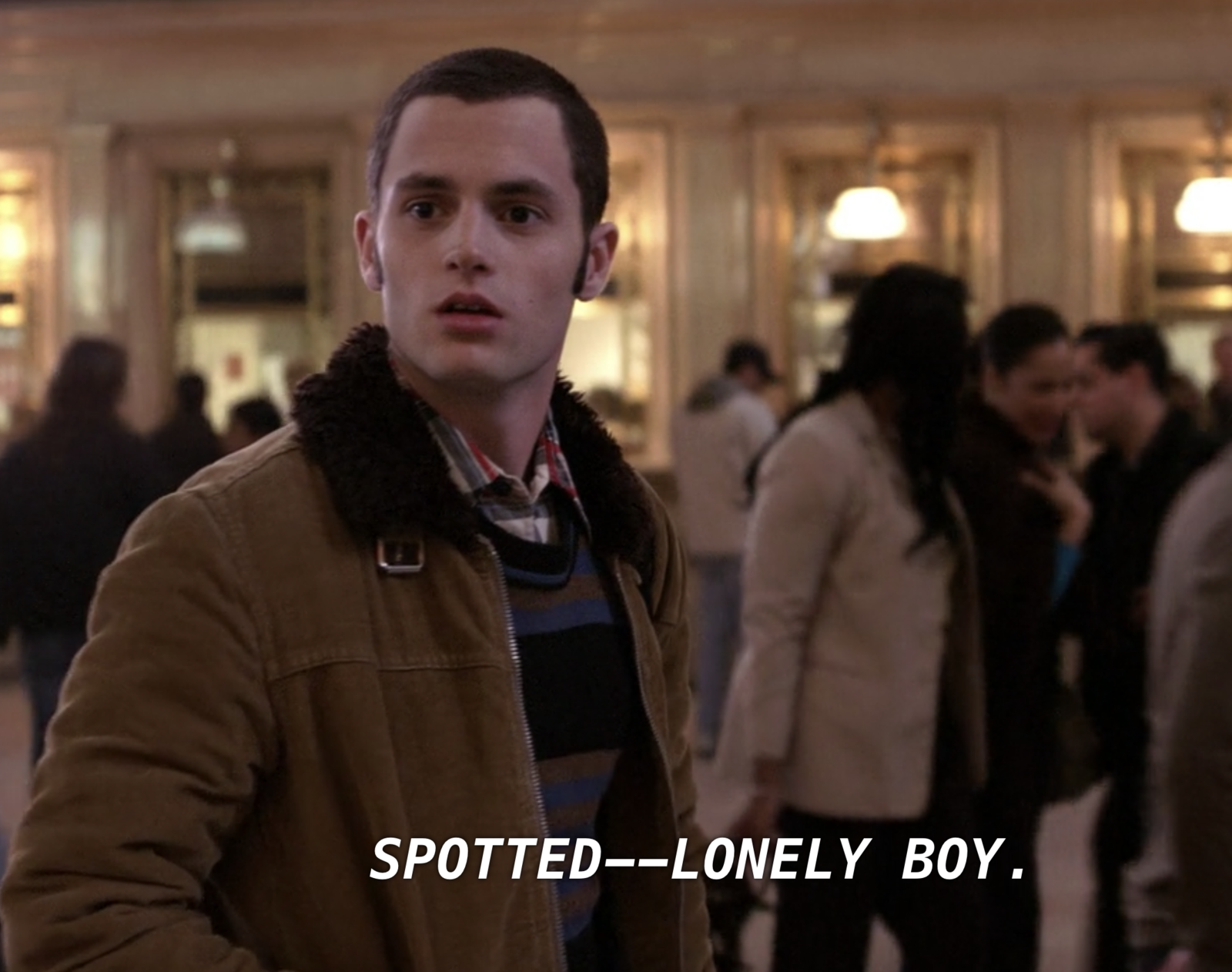 Oh, and in case you're wondering, even Penn Badgley was mind-blown at the fact that Dan was Gossip Girl, 'It doesn't make sense at all. It wouldn't have made sense for anybody. Gossip Girl doesn't make sense! But no, it made enough sense. He was a writer.', he said.
Wonder if the Gossip Girl reboot will have a plot twist too? xoxo