Bridgerton's heartthrob Regé-Jean Page and Phoebe Dynevor have finally addressed the IRL dating rumours in an interview with Access Hollywood.
With the two having so much chemistry on screen, according to many speculating fans, co-host Scott Evans wanted to set the rumour straight, asking, 'I feel like this is one of those shows where people are going to start speculating about who's dating who, who's connected to who, on and maybe off-screen. Where do the sparks fly with cast members?'
Regé answered, 'I think that everything you need to know is on camera. All the sparks that flew came off the beautiful scripts we were handed. So, I think that the sparky words, scripts, and material are more than enough.'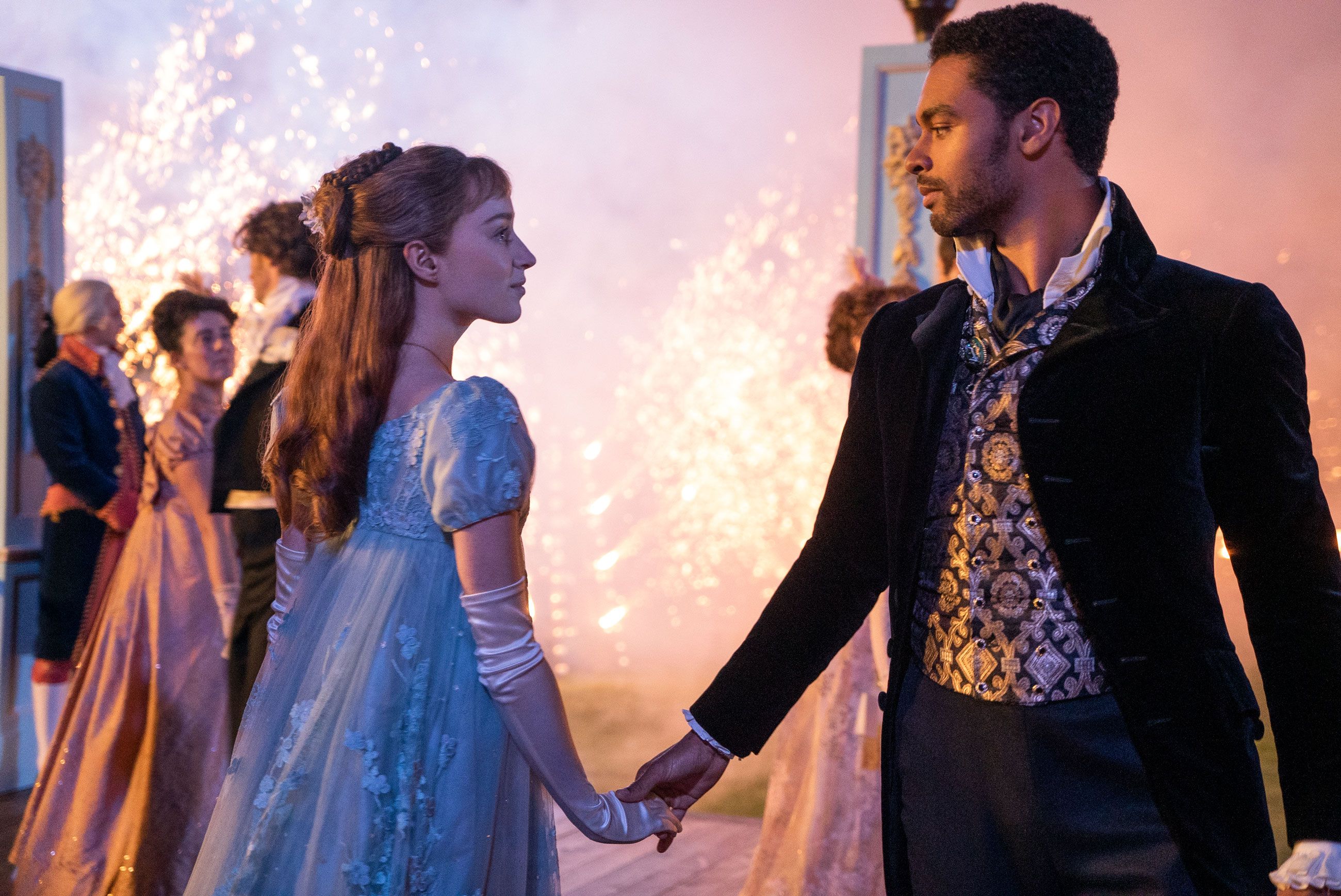 Co-host Kit then joked that Regé and Phoebe are in the same room, and while Phoebe couldn't stop laughing, Regé adds: 'We're actually playing footsie under here.'
Fans on Twitter have also been commenting on the off-screen chemistry, with one user writing, 'Their chemistry is so out of this world and they really look so good together… I'm still hoping they'll be together in real life tho'
Personally, I think it was a pretty vague answer – perhaps too vague, and they both blushed at the question – but there you have it, folks! Insofar, the two are not dating in real life.
However, in a recent interview with E! Regé-Jean Page actually revealed that his celebrity crush is in fact, Paige…so I don't know, 1+1 is 2 right?
View this post on Instagram