If you're a fan, then you'd know that The Umbrella Academy ended on one hell of a cliff-hanger last season – so if you haven't caught up to Season 2, then I warn you for the spoilers coming ahead…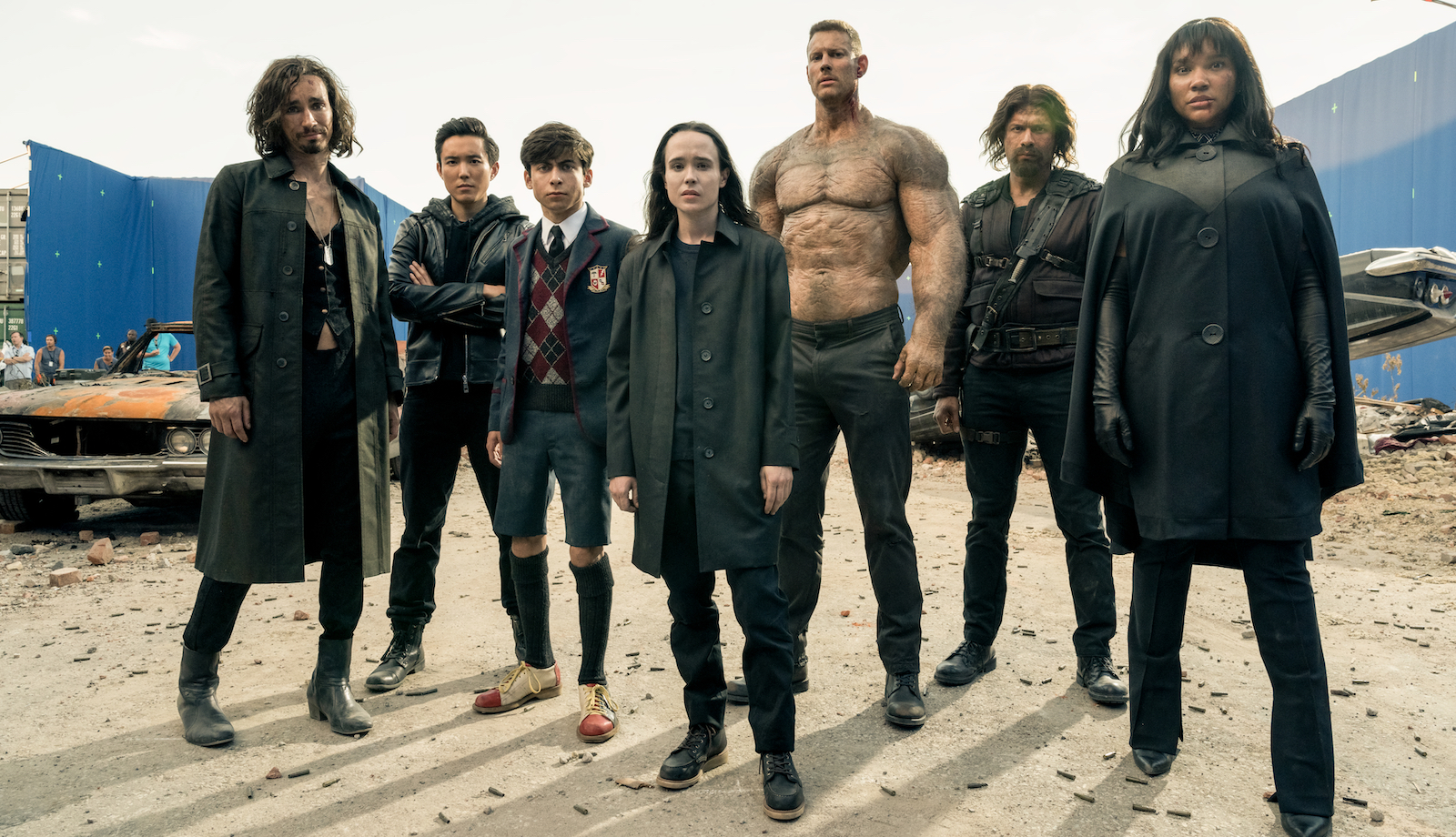 After casually saving the world from nuclear annihilation, the dysfunctional family returns to their own time. However, not only is their father alive, but they've all seemingly been replaced by The Sparrow Academy, a new set of siblings with unique superpowers.
So, naturally, Netflix has now announced who will be joining the cast and who's who in the new Sparrow Academy. Obviously, we've recognized Justin H. Min (Ben) – but this is no longer the ghost of Ben because this new Ben is very much alive, scheming, and vicious. He is determined to gain status as a leader.
Drumroll…Meet The Sparrow Academy.

JUSTIN CORNWELL will play MARCUS — a natural born leader that oozes confidence and keeps the family together who is equally as charming as he is chiseled and colossus. pic.twitter.com/bJIoKBAJ5G

— NX (@NXOnNetflix) January 11, 2021
Jingle Jangle star Justin Cornwell has joined the cast as Marcus, the current head of the Sparrows, and is described as 'charming, chiselled, colossus' and 'honest, virtuous, and demanding'. The synopsis reads, 'Marcus keeps the family together. Graceful but lethal, calculated but compassionate, he is as smart as he is strong.'
Britne Oldford will then play Fei, who is desperate for company, 'Most of the time, Fei is the smartest person in the room and willing to work things out. But if you cross her there's no looking back because Fei won't stop until the job is done.'
Umbrellas, meet the Sparrows.#UmbrellaAcademy #SparrowAcademy #Netflix pic.twitter.com/tELdpQtrW3

— Jake Epstein (@Jake_Epstein) January 11, 2021
Elsewhere, Suits star Jake Epstein will take on the role of Alphonso. He has several scars from years of crime-fighting so, to compensate, he is armed with a caustic and biting sense of humour. The only thing he likes better than verbally battering anyone foolish enough to get in his face is a good pizza and a six-pack of beer.
Also joining is Big Hero's 6's Genesis Rodriguez, who plays Sloane, a romantic dreamer who feels a higher cosmic calling leaving her eager to see the world. But obligations to her family keep Sloane tethered to the Academy, as does her fear of crossing the family line. But Sloane has plans… and one day she might just be brave enough to act on them…
CAZZIE DAVID will play JAYME, a loner with a fear-inducing snarl you'd be wise to avoid at all costs. She doesn't say much because she doesn't have to. pic.twitter.com/l17wZ50ar8

— Umbrella Academy (@UmbrellaAcad) January 11, 2021
Lastly is Cazzie David who will play loner Jayme, one of the more terrifying newcomers. Smart and sharp as a knife, she spends most of her time hanging with Alphonso, her only friend.
The new announcement also gave an update on the strange levitating cube, which is called Christopher – another part of the sparrows. His strength is 'turning the room freezing cold and induce paralysing fear.'
Although Season 3 is quite a while away, this announcement shows it's surely worth the wait!