It's been a long three months of binge-eating (for some of us at least) and working out from home, and while for some this has been a taste of paradise, for others it's been absolute hell.
We don't just go to the gym simply to make use of the equipment there, and work on our physical health (although it is a very essential part of visiting altogether.)
We miss seeing our gym mates, having a one-to-one chat with fitness professionals who can help you out by making sure your form is picture perfect, and just getting out of the house to get some exercise in, that doesn't necessarily have to involve walking.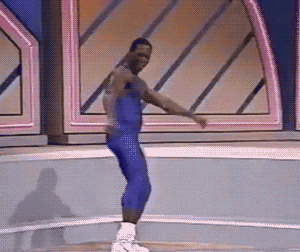 Cynergi Health and Fitness Club is officially back in business, fully embracing the new normal.
Measures have been implemented to make sure your road to smashing those fitness goals is as safe as it can be.
They've put floor markings around the club so that it's easier for you to socially distance yourself while you're queuing or using the facilities. Staff will be wearing masks at all times.
Hand sanitizers and medical-grade cleaning products will be available everywhere, so make sure to disinfect often, and to wipe down equipment before and after you use it.
Members will have their temperature taken before they enter. Staff will have theirs taken every 4 hours.
Classes are taking place in a bigger area, at the InterContinental Arena Conference Centre… safer and more space to stretch it out. Until further notice, you won't be able to make use of showers and other wet-areas like the sauna, swimming pool and steam bath
Staff members will be constantly cleaning all of the equipment and all surfaces during opening hours to make sure the gym is clean and disinfected at all times.
They're even offering one on one sessions that can be done virtually, for those of you who are not quite ready to hit the gym just yet.
It's time to get back on track and smash those 2020 fitness goals, in the safest way possible!