Photo by Capt. Lawrence Dalli – www.maltashipphotos.com
The Oil Rigs towering over the Grand Harbour which have been there for years will finally be removed by the end of April, following an agreement established between Transport Malta and Palumbo Shipyard, as Transport Minister Ian Borg announced today.
Alongside the oilrigs, Borg also announced that the half-sunk vessels which have littered Marsa Creek for a long while and taken up plenty of space will also be removed.
In a press conference, Borg also shared that the port authorities will be imposing a time limit on vessels undergoing repairs in the Grand Harbour and will clamp down on ship owners who unreasonably let their vessels reside unused in the harbour.
Up until now, no time limits were imposed and so, several vessels were allowed to be laid up. However, ship owners will now respectively be given two months and extensions to the permit can only be made due to justified, valid reasons. If the owners do not comply, then authorities are given the right to remove the vessels and bill the owners.
Borg said, 'While we acknowledge the significance of the maritime industry to the economy and encourage activities that guarantee stable employment for many, it is not acceptable to leave vessels rotting in the harbour. Some have been idling in the water for three or four years. We need to sweep away the garbage that is clogging up our port, our economy cannot afford to lose this much valuable space in a working harbour.'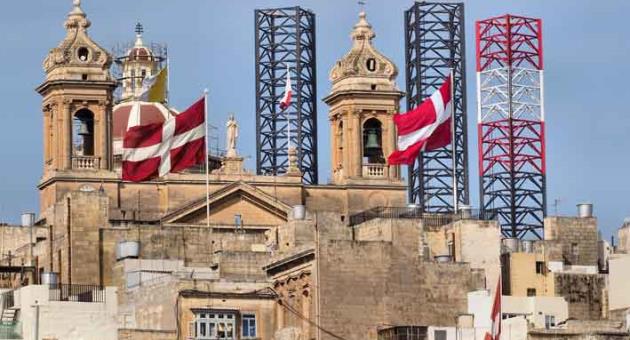 Borg also shared that the Transport Ministry was working closely with the Environment Resources Authority to clean up the harbour. A plan for generating various facilities in the port is expected to be announced by the government in the near future.