After tweeting about his potential mysterious death, Elon Musk said he would give Twitter to MrBeast if he dies.
In the tweet Elon Musk said: "If I die under mysterious circumstances, it's been nice knowin ya." Without wishing him any death or harm, MrBeast replied back to his tweet saying he would gladly take over Twitter if that happens.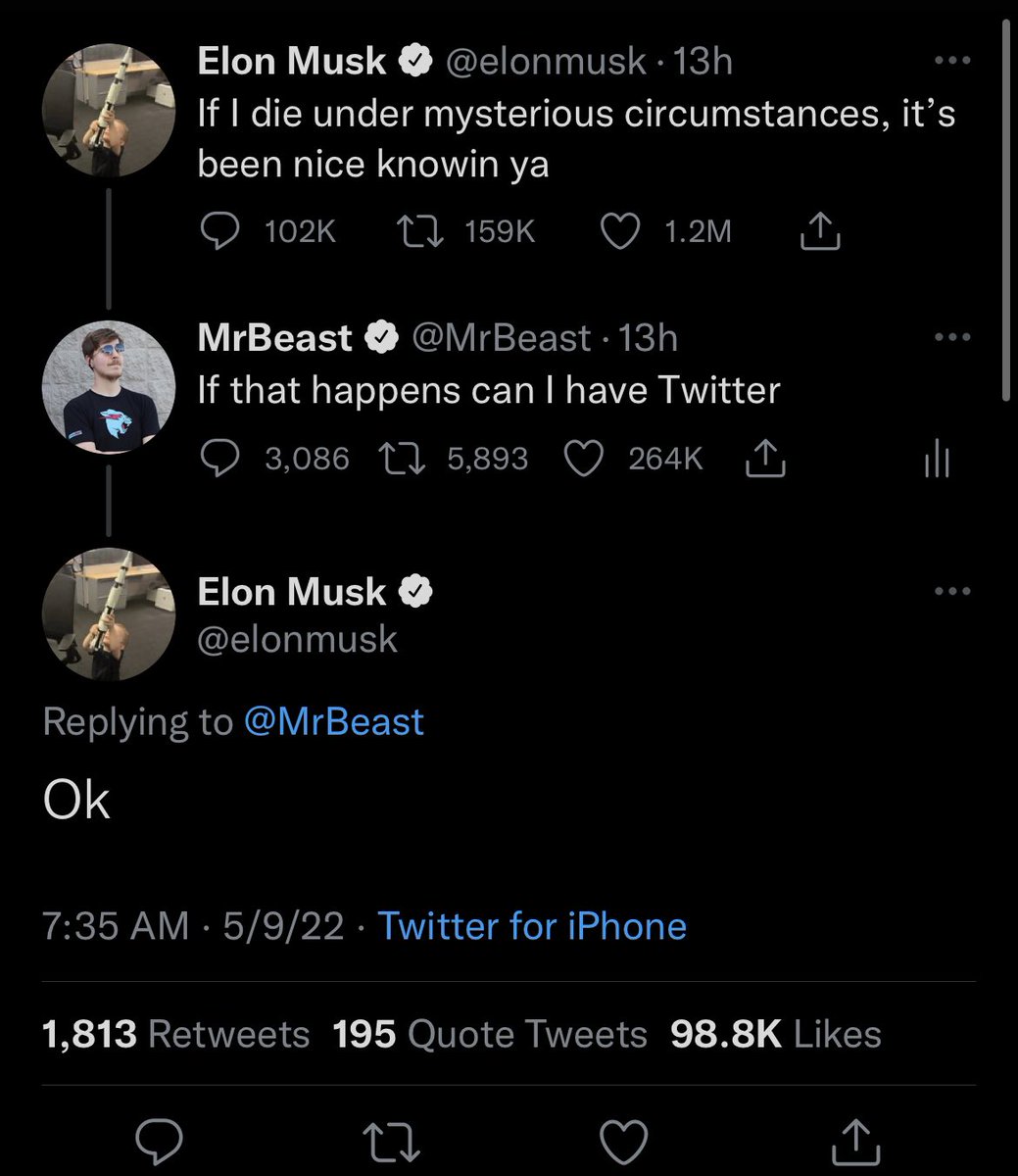 To everyone's surprise, Musk accepted his offered and just replied with an "Ok."
MrBeast is famously known for his expensive stunts and iconic YouTube content. He ensured this deal after tweeting a screenshot of the exchange, with a caption reading: "No takesies backsies".