With a $44bn deal to buy Twitter, Tesla chief executive Elon Musk now has gained full control over the social network with a strong userbase of 200 million which he has criticized often for not living up to its potential as a platform for "free speech".
In a statement he posted to Twitter, Musk stated that "Free speech is the bedrock of a functioning democracy" and that Twitter is a platform "where matters vital to the future of humanity are debated".
🚀💫♥️ Yesss!!! ♥️💫🚀 pic.twitter.com/0T9HzUHuh6

— Elon Musk (@elonmusk) April 25, 2022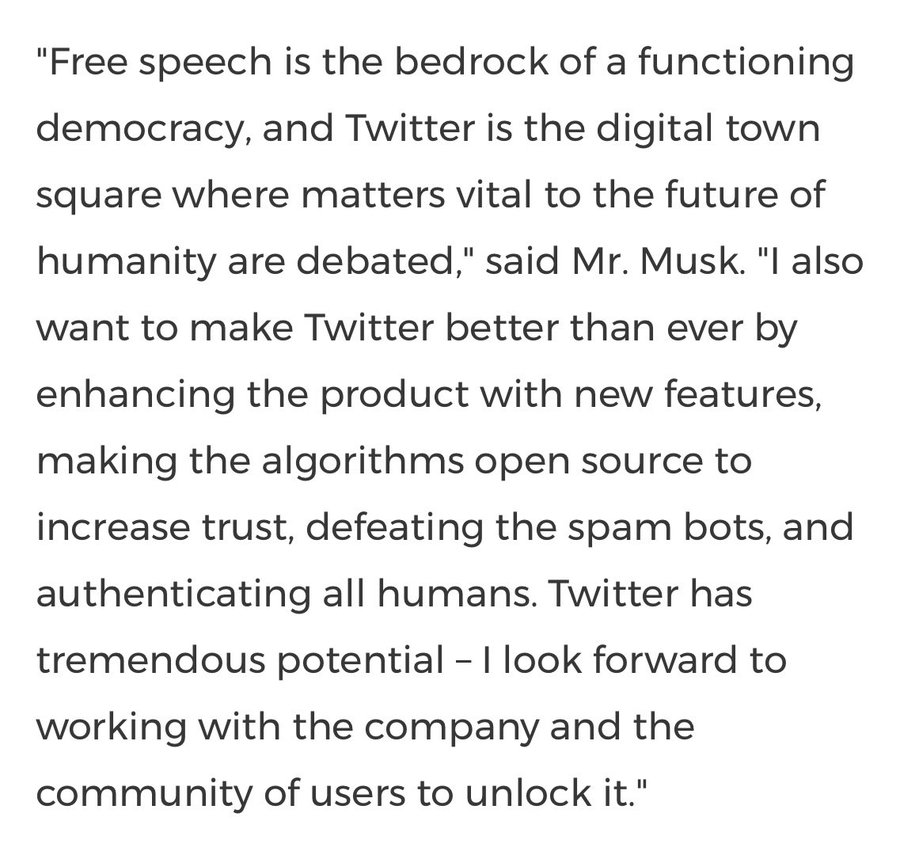 He expressed his excitement to help unlock Twitter's potential whilst enhancing the product with new features and more!