It's quite clear that Bridgerton is currently ALL the rage, and people have been uncovering quite the finds – from modern-day blunders like double yellow lines on a road to two of the stars having previously appeared in Harry Potter, a new discovery has now come to the surface…
While we're aware the show was filmed in the UK, we never realised that some of the scenes were shot in the exact same rooms as another Netflix hit, The Crown!
To mimic the Buckingham Palace, The Crown hired out several stately homes, including Lancaster House in London and Wilton House in Salisbury, which were also used for Bridgerton!
Featuring a perfectly identical backdrop, the Queen – played by the iconic Olivia Colman – and Simon Bassett – played by Regé-Jean Page – both sit at the same desk with the same framed photographs behind them.
For The Crown, the location serves as the Palace but for Bridgerton, it's Simon and Daphne's home. Another user pointed out that the backdrop for the scene showing Princess Diana roller-skating around the halls of Buckingham Palace is the same hall where Simon and Daphne speak to Queen Charlotte about their marriage.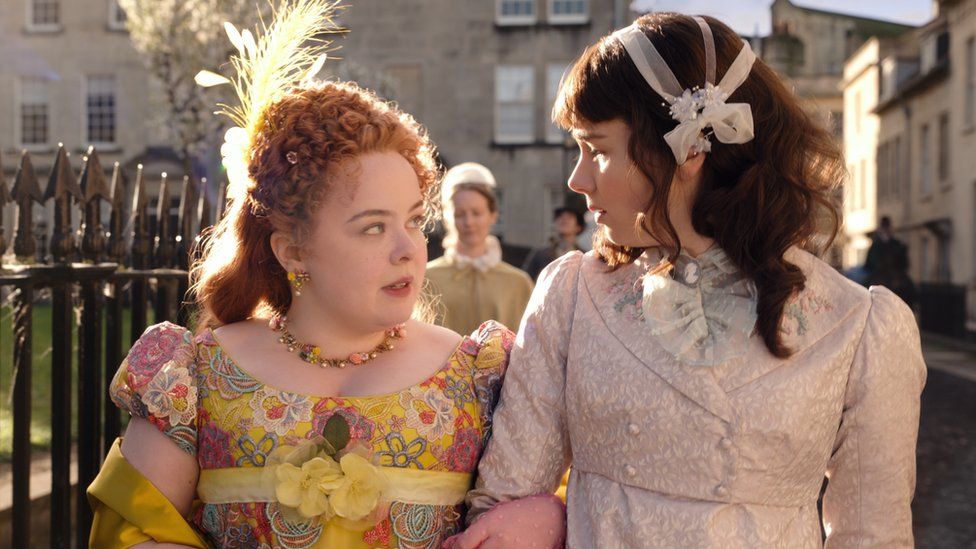 Obviously, you're not allowed to breeze into a stately home and rearrange the furniture, which would explain why the backdrops look identical…but did you notice this crossover?