Nate Carroll from America has reached the milestone of 1,500,231 push-ups during half-time at the annual Fun City Bowl, a charity football game between the New York Police department and New York Fire Department.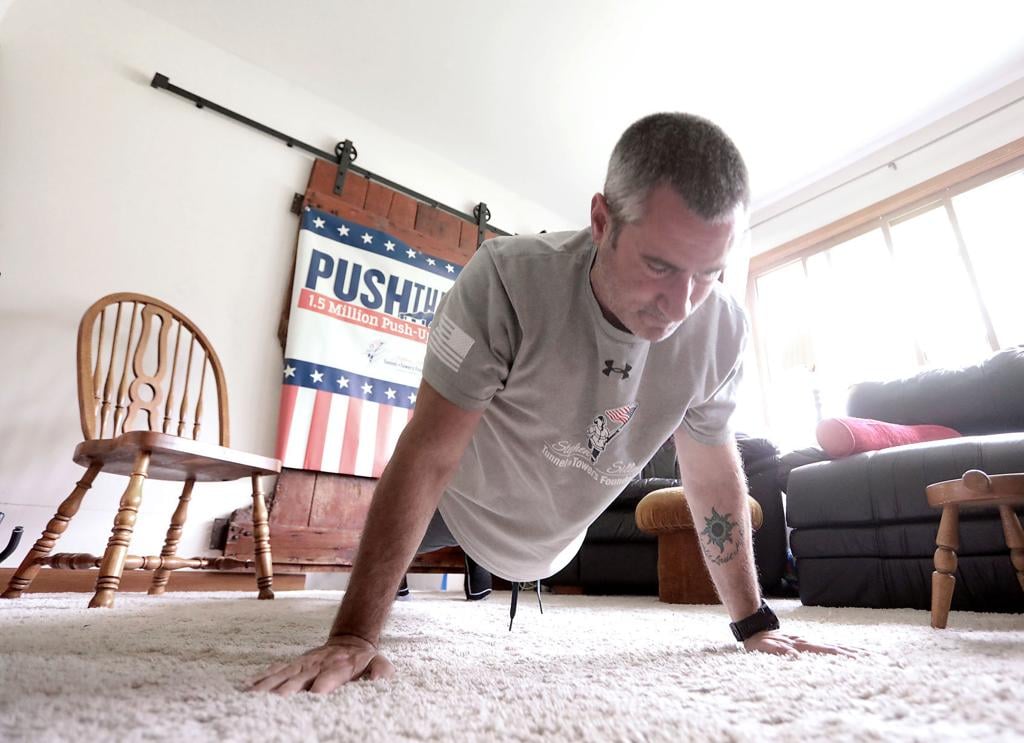 In the last year, Carroll has fit an average of 4,000 push-ups into his day-to-day routine in an effort to raise money for the Tunnel to Towers Foundation's Fallen First Responder Program, which works to pay off the mortgages of families of first responders killed in the line of duty, primarily those with young children.
Carroll also wanted to prove to his kids that achieving seemingly impossible tasks was possible if you broke them down into manageable chunks. He also told Fox News that he developed a better awareness of his own health.
The dad shared: '[The] most dramatic change was… mental strength and the understanding that the body is a phenomenal creation, and if properly cared for and conditioned, can endure significant physical stress and accomplish tremendous feats.'
'Make it who you are, not something you do. That way, when it gets hard and life throws obstacles in your way and offers you convenient excuses to stop or says it's too difficult, you find a way to endure and persevere and keep after it. Winning those mini-battles each day builds strength and shapes one's perspective of what is possible.', he added.
Carroll will officially reach the 12-month mark on June 13 and is hoping to finish his challenge with the number 911 in his final push-up tally, in honour of the first responders killed in 9/11.