The Haunting of Bly Manor started streaming on Netflix, just in time for Halloween, and to keep us all spooked – with many saying that it is the scariest thing that they have ever watched.
But, already the series has delivered a shocker that many saw coming.
Viewers have been left stunned, and confused, as they discovered, that the actress who plays the show's "creepy" girl Flora, Amelie Bea Smith, is actually also the voice of Peppa Pig. Smith became the fourth actress to take on the role earlier this year, following the departure of Harley Bird.
We will let you decide whether this is an enhancement to the show or whether it in fact ruins it – but all we can think of now is a spin-off featuring a pig in a haunted house.
Anyways, after viewers started discovering this mind-f*** they were quick to share their hilarious reactions on Twitter. "Oh my god the little girl in Haunting of Bly Manor is PEPPA PIG. I can't process this information," tweeted one viewer.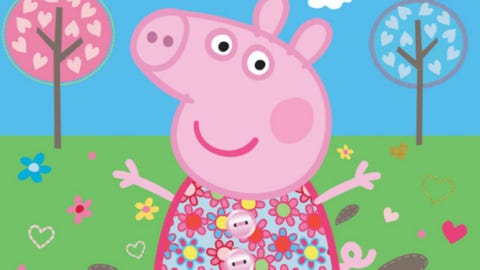 Another apparently yelled: "APPARENTLY FLORA FROM THE HAUNTING OF BLY MANOR IS THE VOICE ACTRESS FOR PEPPA PIG??? I CAN'T UNHEAR THIS ANYMORE."
"The little freaky spooky girl, Flora, in The Haunting at Bly Manor on @Netflix is the same actress that does the voice of Peppa Pig. So have fun with that fact. I don't know if I made it a better or worse viewing experience," added another.
Me trying to watch Bly Manor w/o thinking about how that little girl is the voice of Peppa Pig pic.twitter.com/AUvwfWTM3u

— kowalski 🤘 (@gayvillanelles) October 10, 2020