It is expected that the rocket that helped take the main module of China's first permanent space station into orbit may fall back to earth this weekend.
With researchers not sure where this will eventually land.
According to the US space command, the 100-foot long section of the Chinese Long March 5B rocket should make its re-entry in the coming days.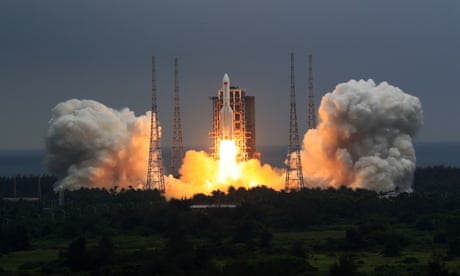 In a statement they explained:
"U.S. Space Command is aware of and tracking the location of the Chinese Long March 5B in space, but its exact entry point into the Earth's atmosphere cannot be pinpointed until within hours of its re-entry, which is expected around May 8,"
While there is some concern about where the rocket debris may land, astrophysicist Jonathan McDowell said that the chance anyone will be hit by the wreckage is small.