A huge part of a Chinese space rocket that began falling uncontrollably back to Earth has finally made its crash-landing in the Indian Ocean near the Maldives, as China's space administration announced.
#USSPACECOM does not conduct direct notifications to individual governments. The exact location of the impact & the span of debris, both of which are unknown at this time, will not be released by USSPACECOM.

— U.S. Space Command (@US_SpaceCom) May 9, 2021
The bulk of the Chinese Long March 5B rocket was destroyed upon re-entry into the Earth's atmosphere, as US Space Command shared, 'U.S. Space Command can confirm the Chinese Long March 5B re-entered over the Arabian Peninsula at approximately 10:15 p.m. EDT on May 8. It is unknown if the debris impacted land or water'.
The 23-ton section of the rocket captured the attention of the U.S. government and curious astronomers after researchers had difficulty pinpointing where its wreckage would crash. However, officials did agree that it would likely end up somewhere in the ocean.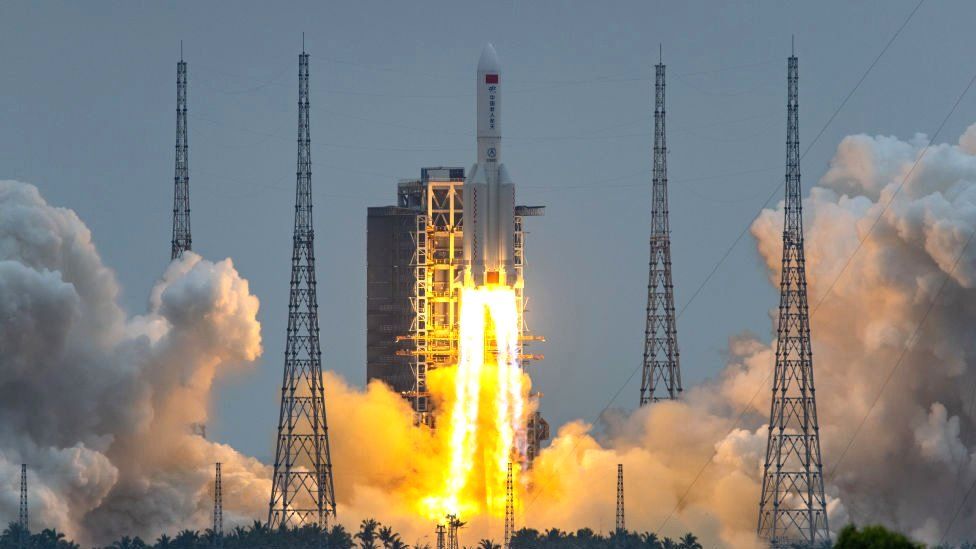 While rockets flown into space are typically guided into Earth's atmosphere to burn up in a controlled demolition, the Long March 5B did not go through that process.
Luckily, no one was hurt in the process, though criticisms have been made.