Prince Philip, the Duke of Edinburgh was more than a consort to HM and husband to the Queen, he was also a painter who was highly interested in art, design, and painting.
A painting of Prince Philip by Edward Seago
This might ring a bell because his son, Prince Charles, has had several paintings regularly exhibited in art and society exhibitions in London, probably plucking inspiration from his father, who would paint as a hobby (which you might also know if you've watched The Crown).
Philip has had a life-long interest both as a patron, collector and as an artist himself. There is one of his oil paintings of Duat Castle from the Sound of Mull in the Western Isles in the exhibition, but his paintings have been rarely seen – until now.
Whilst Prince Charles opted for watercolors, The Prince's preferred medium was oils and, in the past, he received tuition in painting from the artist Edward Seago, a self-taught English artist who painted in both oils and watercolours.
The Prince even invited Edward Seago to accompany him in HMY Britannia for the Antarctic and later stages of his 1956/67 World Tour, hence the paintings on board Britannia.
'Edward Seago' by Prince Philip
One of his more famous paintings is a painting of his wife, which echoes Conversation piece at the Royal Lodge, Windsor by Sir James Gunn – which is actually a part of the collection of the National Portrait Gallery.
The Queen at Breakfast, Windsor Castle (1965) by Prince Philip
Other than that, most places he painted are royal homes on land or sea, as the late royal yacht Britannia, and places in Sandringham and Balmoral – both of which were places where he would have time to paint and revisit places and paint over more than a day if the time or weather prevented him from finishing.
It's believed that his paintings proudly reside in the Queen's private rooms in Sandringham. Following his retirement in 2017, the Prince spent a lot of time at Wood Farm on the Sandringham Estate where he'd paint Norfolk.
Meanwhile, the Duke of Edinburgh was also a designer. For instance, Philip sketched out the six-part designs for the new stained-glass windows for the relocated Private Chapel at Windsor Castle, constructed following the fire in 1992 by glass designer Joseph Nuttgens.
Elsewhere, he collected art, but little is known about it other than it includes a lot of paintings by Seago, alongside an impressive collection of British and Commonwealth art, and cartoon drawings.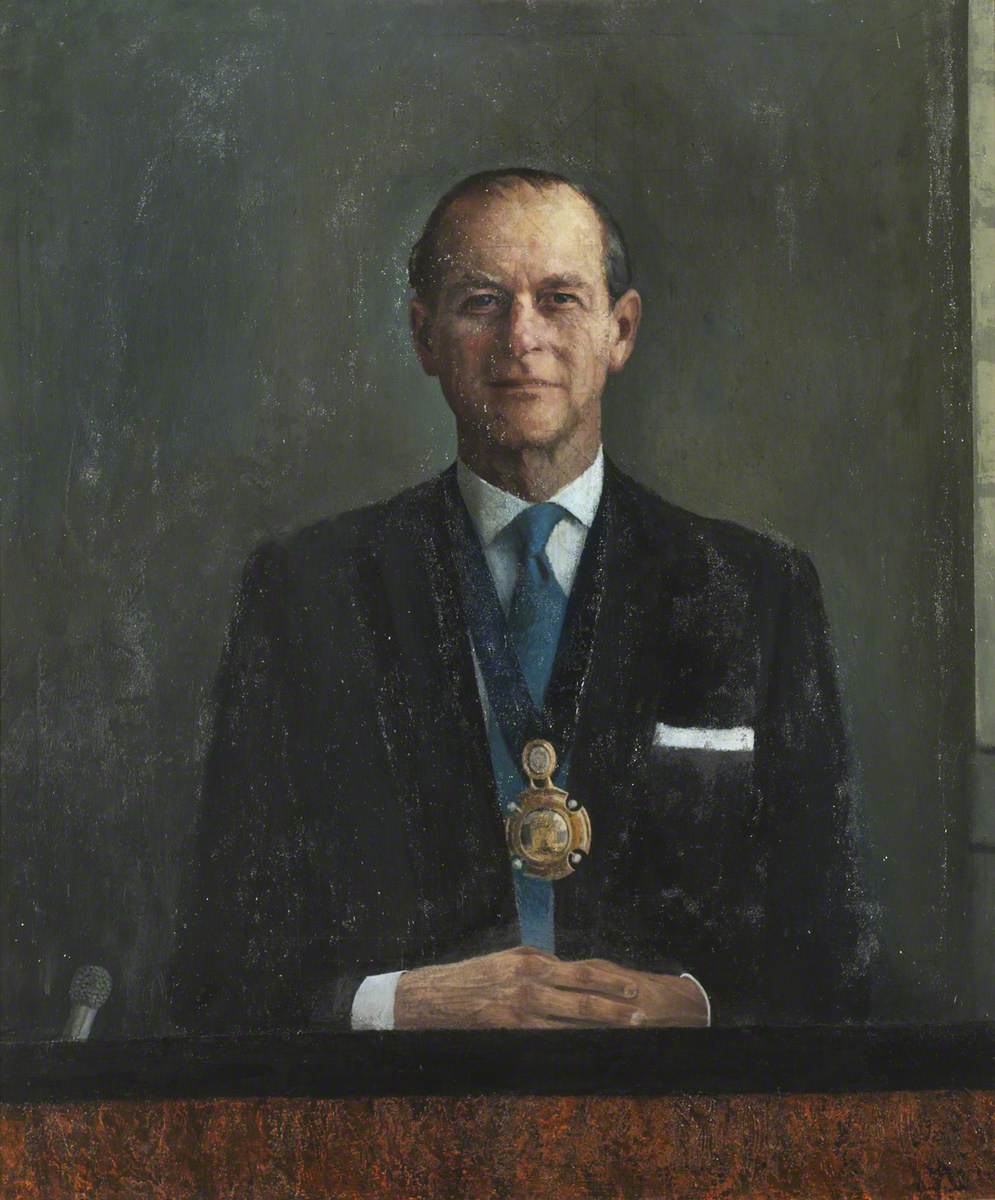 The Prince also sat for many portraits, having been associated with a total of 219 portraits in his lifetime, most of which are unfortunately formal or official photos.