Heading back to Uni next week? Yeah, back into that lecture routine after a summer of doing close to nothing is a bit of a bummer … but with it comes one of the most wonderful times of the year …
FRESHERS WEEK!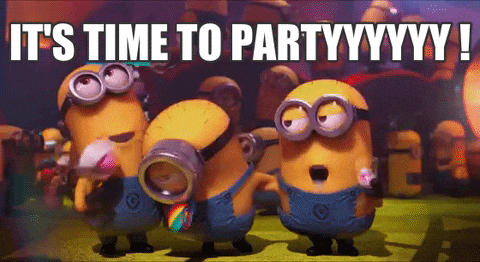 Yep, Freshers week is back next week, and we all know what that means …
Xeba Bay Freebies!
I mean… Freshers is the one time a year when you can get as many free stationery as you possibly can …
and if you're anything like me, you'll be taking company branded pens that you managed to nick from Freshers out of your pencil case for more or less the rest of the scholastic year. (Yes, that takes some skill, but that's a lecture for another time)
But Freebies aren't the only thing we'll have going on, as this year we're going even bigger!
We'll be broadcasting live from Uni for the whole week from 6.30 am onward.
All your favourite Bay presenters will be there keeping you company: Daniel & Ylenia, Drew, Taryn, Ian Lang, Kurt and Jake.
Lee Aaron from SocialFeed will be there keeping you updated with what's happening on our Instagram together with a few other influencers who'll be joining us throughout the week.
We've got games going out on air and on stage, together with a bunch of other surprises.
We're even gonna be at Junior College on Tuesday, with a scavenger hunt, and a great prize, in store for those taking part!
So just pop by, say hi, and join in on the fun!
See you there.