Bloody Marys, pastizzi, and Panadols may come at the top of our "hangover cure" list, but archaeologists over in Israel have discovered a different solution from the past… a gold and purple amethyst ring.
Found in the city of Yavne, the ancient ring was excavated from the site of the Byzantine era's largest winery, according to the Israel Antiquities Authority (as per CNN).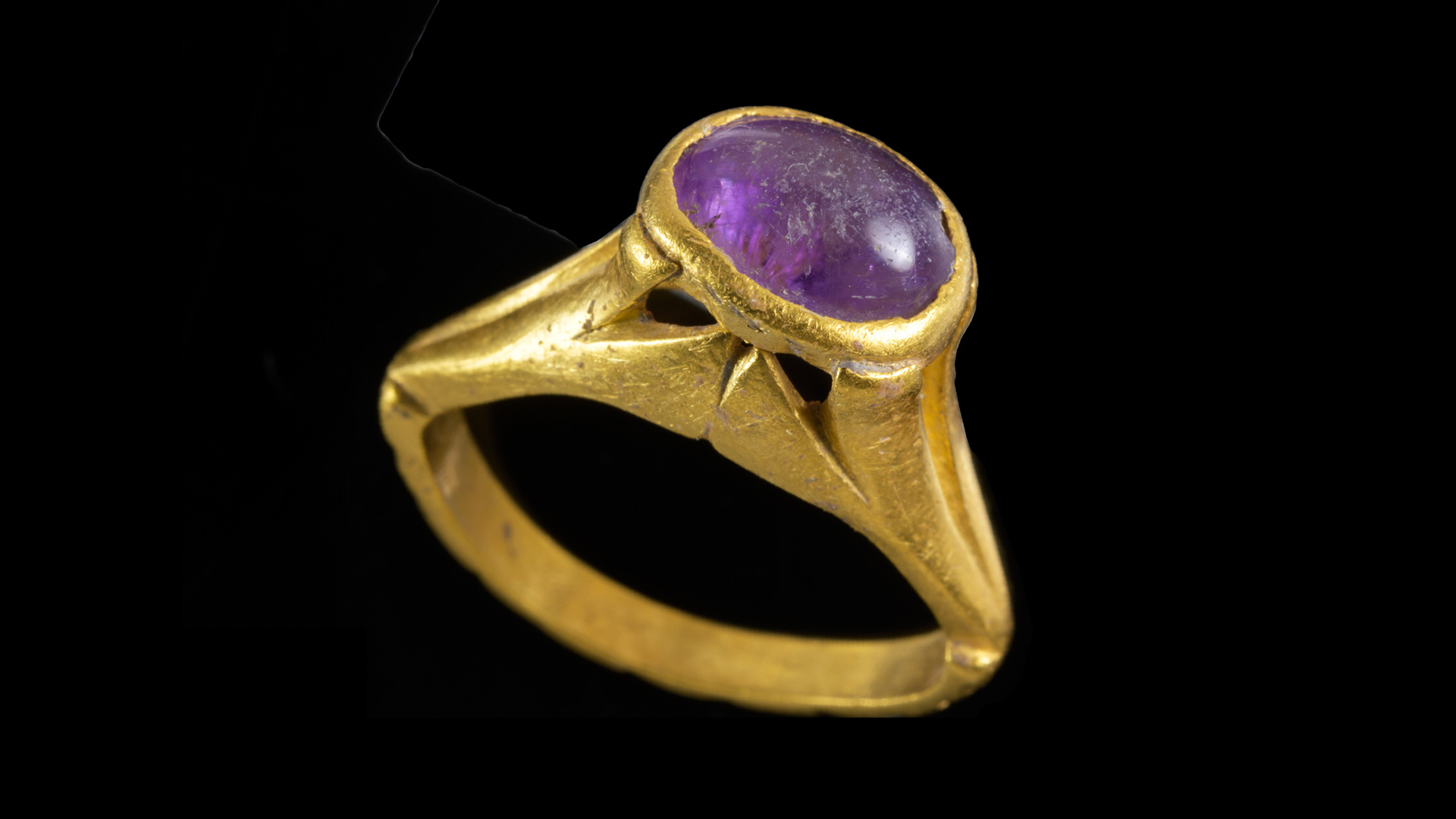 In an official press release, archaeologists Amir Golani said that the amethyst was likely worn 'to prevent the ill-effects of drinking too much alcohol'.
The excavation site has been dated to roughly the 7th century – around the end of the Byzantine era and the start of the Early Islamic period – though officials have agreed that the ring could be even older…
'Gold rings inlaid with amethyst stone are known in the Roman world, and it is possible that the ring's find belongs to the elites who lived in the city as early as the 3rd century CE,' the press release said. Golani added that the amethyst was believed to have many 'virtues' and religious associations, speculating that the ring once belong to an 'affluent' person, since 'the wearing of the jewel indicated their status and wealth'.
But amethyst isn't the only ancient hangover cure to have been discovered… Back in 2015, an ancient Greek remedy was discovered on a 1,900-year-old papyrus, which recommended wearing a necklace of laurel leaves as a 'drunken headache cure', as per Live Science.
What's your go-to hangover cure?