Angelina Jolie has recently partnered with Vogue for a shoot in her LA home, which is just five minutes away from ex-husband, Brad Pitt so that their kids can be 'close to their dad'.
Following the end of their twelve-year relationship, Angelina spoke out about the split whilst posing with her children from a new British Vogue shoot. Although it's been a 'pretty hard few years', and she's not 100% 'there yet', she's shared that she's now focused on healing.
In the interview with editor Edward Enninful, she also shared some insight into how her life has changed since the divorce as she posed with four of her six children: Maddox, Zahara, and twins Vivienne and Knox.
Some shots see Angelina tucking her kids into bed or showing her styling her eldest son Maddox's hair and Angelina adds, 'We've been very blessed to have a family of different cultures and races. We are all learning from each other.'
Meanwhile, Angelina also shared, 'I'm looking forward to my fifties – I feel that I'm gonna hit my stride in my fifties. Though we were on the trampoline the other day, and the children said, "No, Mom, don't do that. You'll hurt yourself." And I thought, "God, isn't that funny?''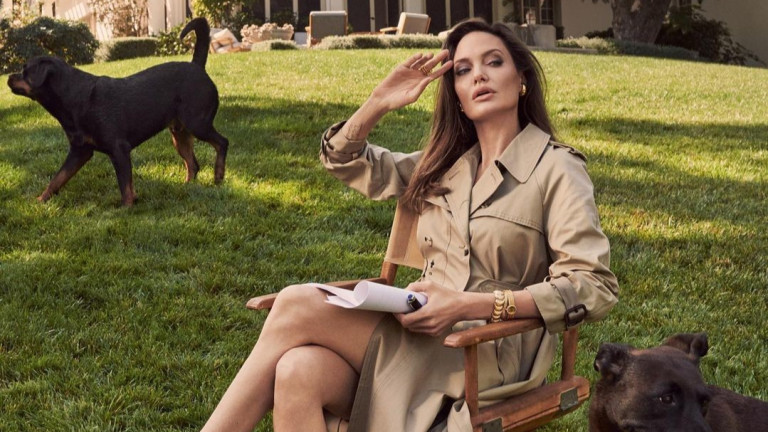 Elsewhere, Angelina has also taken on humanitarian duties, such as donating to Pakistan in response to an emergency appeal. She also co-founded the Preventing Sexual Violence in Conflict Initiative.