Our hearts (well, mine definitely did) broke at the announcement that the Eurovision Song Contest was cancelled for the year 2020.
But it would seem that the Eurovision Gods plan on repaying us for the Eurovision-less year, with a double version of the Eurovision for 2021 … kind of.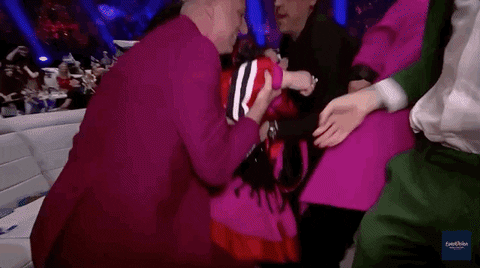 Every year, the Eurovision song contest sees representatives from various European countries sing and perform it out for the title and privilege of hosting the contest the year after. This year, we will have another song contest to look forward to, this time around based in America.
The American Song Contest will have more or less the same layout and concept of the Eurovision, with the difference, that only American states will be able to take part.
"The American version of the Eurovision Song Contest will, as it is currently conceived, position the artists head to head against other states' representatives in a series of 5-10 televised Qualifier Competitions, leading to Semi-Finals and the ultimate primetime Grand Final," eurovision.tv have announced. "It's time for America to experience this spectacle, through its sister competition, the American Song Contest," they continue.
A group of music professionals will create juries of artists and music industry notables who, along with the regional audiences, will select top talent from all 50 states to compete.
These representatives of each state can be either solo artists, duos or bands with up to 6 members.
The first American Song Contest will take place a few months after the Eurovision Song Contest in May. We don't have dates as of yet, all we know is that it is happening.
We're just hoping that the Americans maintain the level of "extra" we're used to seeing during the Eurovision.
Tag a Eurovision lover who needs to learn about this.