Amazon's first physical supermarket has officially made its way to the UK, as the tech company plans to go up against the UK's grocery giants…but Amazon distinguishes itself for a reason!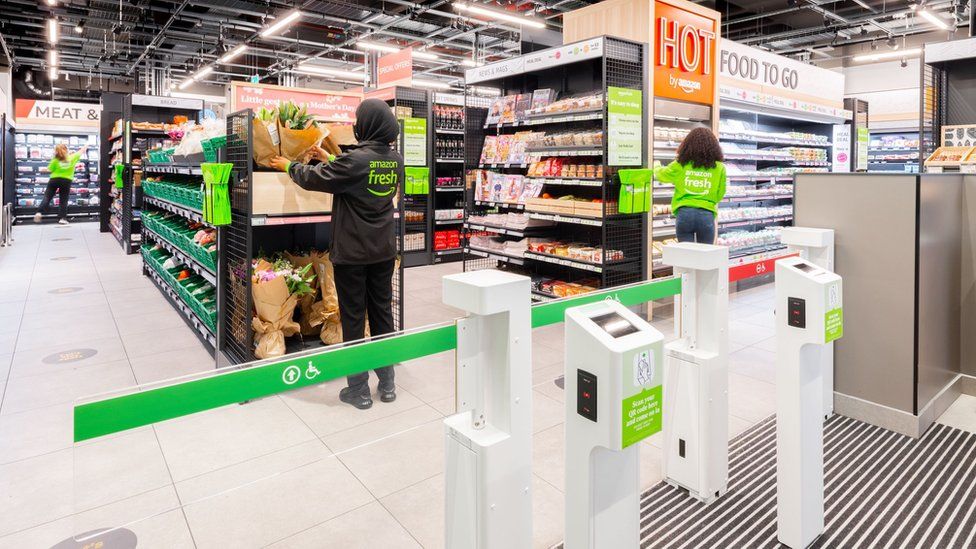 Unlike other supermarkets, Amazon Fresh store lacks checkout. Instead, sensors and cameras detect when shoppers pick up items, automatically charging them for their 'basket' as they leave!
All you have to do is scan a QR code as soon as you enter the store so you can register a card with Amazon, but you don't need your phone for the rest of your shopping!
There's also By Amazon, the company's personal brand with milk, bready, ready-to-go meals, and more! At present, the store opened in West London, following in the footsteps of its American counterparts.
Yep, these stores have already existed in the US, known as Amazon Go, but they're one step closer to Europe now! Amazon is also looking at other locations through the UK for now, focusing on highly residential or office areas.
There's even an option for online shoppers, Amazon Hub, for parcel return and pick up. Who knows? This might be a glimpse into the future…
So, it looks like scanning barcodes might become passée… what if this concept reaches Malta?