In case you've been living under a rock and don't know this yet, Taylor Swift just dropped her newest music video for her song 'You Need to Calm Down.' Basically everyone who's anyone in 2019 got featured in it in some way or another and our frail hearts just can't handle it.
Here are all the moments that will make you scream YAAAAAS during the music video for 'You Need to Calm Down.'
The first few seconds of the video when you realise the song is a bop and a half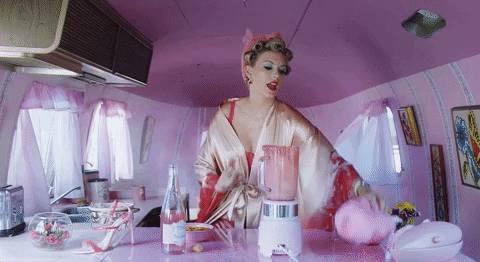 We have to admit, Taylor might have just given us the summer anthem of 2019 cos this song is an absolute banger.
Then you listen to it some more and realise it's against homophobia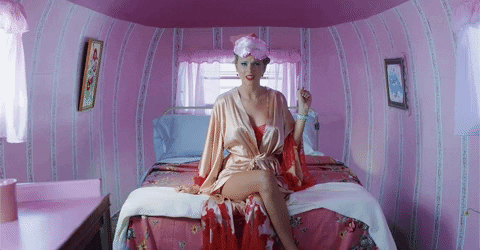 As soon as that phone hits the bed and catches fire, you know sh*t's about to get real.
Taylor's facial expression when she says the first 'You Need to Calm down'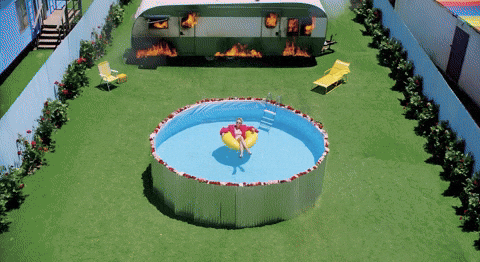 Everyone get ready because this is about to become the most relatable meme/gif of 2019.
Tan's little moment of solo fame sipping tea before the fab 5 come out
Can't imagine Tan doing anything else than sipping tea and throwing shade in this music video.
The Fab 5 entourage showing up
The fab five sipping tea??? YAAAAS
We.just.lived.
Adam Lambert tattooing Ellen Degeneres' arm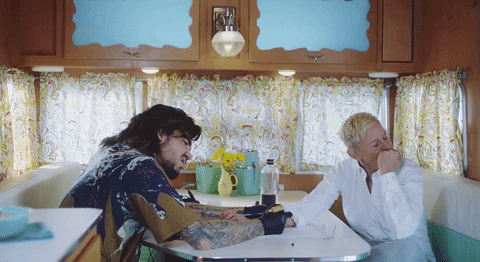 Had to watch it two to three times before we realised Adam Lambert was there, cos let's face it, Ellen totally stole the show!
We've no idea what he's drawing, but as long as Ellen is in this, we can't complain.
Dexter Mayfield shaking his thang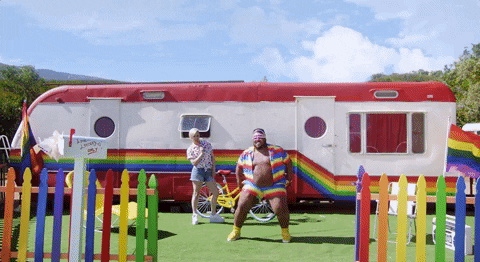 First of all, love the rainbow playsuit.
Second of all … T.W.E.R.K.I.T
Todrick Hall strutting down the street hand in hand with Taylor
We weren't surprised seeing him in it, especially since he sort of co-produced the thing and usually drags up for his music videos.
But seeing him strut down the street hand in hand with Taylor just made us go YAAAAAS.
Modern Family's Jesse Tyler Ferguson and his real life husband Justin Mikita getting hitched on set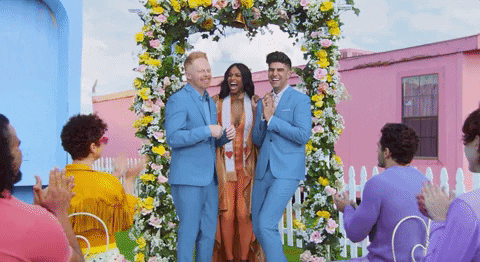 Not going to lie, looks weird seeing Mitchell on TV without his on-screen husband Cameron.
Our favourite Rupaul's Drag Race royalty were basically playing snatch game on Taylor's set and we loved every single second of it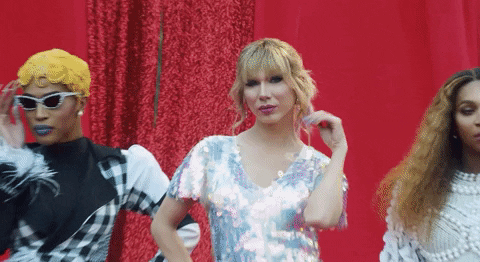 Adore Delano as Katy Perry, Miss Akeria Davenport as Nicky Minaj (there really was no other choice for her, I mean, she spent half the eleventh season twerking anyways soo…), Trinity the Tuck as Lady Gaga, Delta Work as Adele, Tatianna as Ariana Grande (quite fitting since she failed at it during snatch game of All Stars season 2) and Trinity K Bonet as Cardi B.
The moment you realise that for a second, Taylor Swift is played by a drag queen too!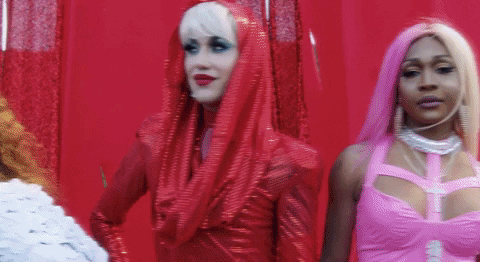 And I oop…
Man, she looks exactly like her.
Rupaul walking in with the crown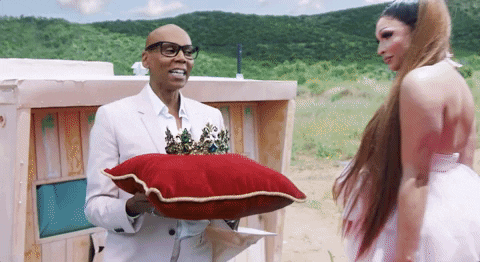 You can't make 'herstory' without the queen of drag herself.
None of those drag queens won though, better luck in All Stars ladies.
That moment you finally realise the Taylor-Katy feud is over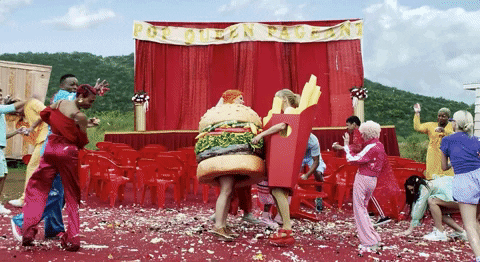 They belong together like burger and fries. Awwhhh.
Ryan Reynolds
As in YAAAS, but really and truly… boy what you doing there? Did you get lost on your way to a film set boo?
And the biggest Yaaas of all goes to that guy and gal that ditched the homophobic picket signs at the very end of the video
It's a really cool video with an even more amazing message underneath. We loved every single bit of it … especially this one.