When the ongoing pandemic initially hit in early 2020, several musicians and festivals began rescheduling their plans for early 2021, in the hopes that things would be better then. However, with coronavirus still raging around the globe, those rescheduled shows have now been delayed once more…
So, we've compiled an ongoing list of 2021 tours and festivals that have either been postponed or cancelled entirely…
The 1975
— The 1975 (@the1975) January 12, 2021
The band was meant to go on tour this year, but back on January 12th, they announced that they were cancelling all 2021 shows for the sake of their fans and crew's health and safety.
Aerosmith
New show added! June 10th 2022 I-DAYS FESTIVAL, Milan Italy. For tickets, vip passes and more visit: https://t.co/rsuutHrYmY pic.twitter.com/PAVO8DPSmw

— Aerosmith (@Aerosmith) March 26, 2021
The rock band was meant to have a 2021 European tour, which has now been rescheduled to June and July of 2022.
Bluesfest 2021
Read the full Bluesfest statement via our website: https://t.co/guopwZMVFe pic.twitter.com/t5LaUo63CN

— Bluesfest Byron Bay (@BluesfestByron) March 31, 2021
Bluesfest is one of Australia's favourite camping festivals, but organisers pulled the plug on the event this year, in hopes that it will return next year.
Boston Calling
https://t.co/dCI1lQyJih pic.twitter.com/eVBhyOviUO

— Boston Calling (@bostoncalling) February 22, 2021
Last February, Boston Calling called off its 2021 event, who shared that although they are sad to see another year without the festival, they look forward to welcoming fans back in 2022.
BST Hyde Park
We are sad to announce that BST Hyde Park will not take place this July. However, we are happy to share that both @PearlJam and @duranduran will return next summer. Please read our full statement below or here: https://t.co/SjQTLHBQ7F

Sending you our love and stay safe. pic.twitter.com/meLjbk8kJJ

— BST Hyde Park (@BSTHydePark) March 30, 2021
The festival recently announced that the 2021 edition originally set for July will return in July 2022, and Pearl Jam and Duran Duran will remain as headliners too!
Cincinnati Music Festival
Based on the current state of the pandemic as it relates to mass gatherings and events, it was determined that it was best to move CMF 2021 to July 2022. We are working hard to confirm all of the same acts for 2022. Please visit our FB/Instagram for refund instructions. pic.twitter.com/ub69puKXyF

— Cincy Music Fest (@CincyMusicFest) March 8, 2021
Organisers announced on March 8 that the summer event would not be happening, but that it would return in July of 2022 at Paul Brown Stadium.
CMA Fest
To our loyal #CMAfest fans – we will see you June 9-12, 2022 for an epic celebration of Country Music! ❤️ https://t.co/CGbN3NRPsa pic.twitter.com/3ZZSikyl3f

— CMA Country Music (@CountryMusic) March 2, 2021
The CMA cancelled their annual festival for the second year in a row, but they plan on making a comeback in 2022.
Coachella
The annual festival had originally planned to return in April but announced that it will not be happening. New dates are yet to be announced.
Glastonbury
With great regret, we must announce that this year's Glastonbury Festival will not take place, and that this will be another enforced fallow year for us. Tickets for this year will roll over to next year. Full statement below and on our website. Michael & Emily pic.twitter.com/SlNdwA2tHd

— Glastonbury Festival (@glastonbury) January 21, 2021
'In spite of our efforts to move Heaven & Earth, it has become clear that we simply will not be able to make the Festival happen this year,'.
Guns N' Roses
Tour update🚨European Summer dates are now rescheduled to 2022. New dates added & new special guest, Gary Clark Jr. Tickets remain valid for all rescheduled dates. We cannot Fn wait. https://t.co/wh96bNaaPM pic.twitter.com/uR7UZHEUkX

— Guns N' Roses (@gunsnroses) April 6, 2021
The rockers rescheduled their 2021 European tour dates for June and July of 2022 and even added new dates.
Halsey
Safety is the priority. I wish things were different. I love you. Dreaming of seeing your faces again. @halseyteamhelp can answer specific questions. pic.twitter.com/SA44izGQ9L

— h (@halsey) January 22, 2021
Halsey called off her already postponed Manic World Tour on January 22nd.
Houston Rodeo
#BREAKING: The Houston Livestock Show and Rodeo, previously rescheduled for May 4-23, is now canceled. https://t.co/XOG9KgOXqT

— Houston Chronicle (@HoustonChron) February 3, 2021
The Houston Livestock Show and Rodeo announced that it has cancelled all of its entertainment events for 2021 and were scheduled to May 4th, 2023.
Josh Groban
The singer originally rescheduled the remaining 2020 shows of his Radio City Music Hall residence for April 2021 but pushed them back a year to April 2022.
Lightning in a Bottle
⚡️ 2021 Status Update⚡️

Dreaming of the day when we can all dance together again. See you in DGTL this May and IRL in 2022!

👉 https://t.co/JdlhTyJGjk pic.twitter.com/godUkPZ9C0

— Lightning in a Bottle (@LIBfestival) March 1, 2021
Festival organisers announced that the California festival will not be happening this year.
Movement
The Movement weekend event has also been cancelled due to the ongoing pandemic.
Pearl Jam
Pearl Jam's 2021 European tour has been rescheduled for June and July of 2022. Previously purchased tickets remain valid. More info at https://t.co/EzVNqf5gso. pic.twitter.com/79VAQY4LkJ

— Pearl Jam (@PearlJam) March 30, 2021
The rockers recently announced that their European tour would be delayed until June and July of 2022.
Primavera Sound
The Barcelona festival had quite the line-up set for 2021 but has been postponed until 2022.
Stagecoach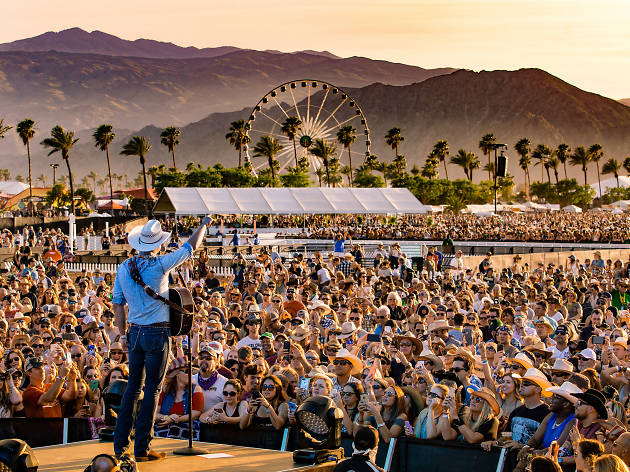 The popular country music festival has also cancelled all of its scheduled dates.
Taylor Swift
I miss you terribly and can't wait til we can all safely be at shows together again 💘 pic.twitter.com/q3T23FCpMn

— Taylor Swift (@taylorswift13) February 26, 2021
Swift called off her Lover Fest dates last February but is yet to re-schedule.
Thom Yorke
The Radiohead frontman announced that his solo 2021 US tour dates were off.
Ultra
— Ultra Music Festival (@ultra) February 20, 2021
The festival's organisers unofficially cancelled this year's event after requesting that the event be rescheduled for March of 2022.