Alec Baldwin, the film's assistant director, and the armourer are being sued by a Rust crew member over the lethal shooting of a cinematographer last month.
Hannah Gutierrez-Reed has been named in the negligence suit, after claiming through her legal representatives that she was being 'framed' for the death of cinematographer Halyna Hutchins.
In the meantime, the chief lightning technician Segre Syetnoy stated that the accidental killing 'was caused by the negligent acts and omissions' of lead actor and producer Baldwin, among others.
The official lawsuit reads: 'Simply put, there was no reason for a live bullet to be placed in that .45 Colt revolver or to be present anywhere on the Rust set, and the presence of a bullet in a revolver posed a lethal threat to everyone in its vicinity'.
The suit added that Baldwin, Gutierrez-Reed, and assistant director Dave Halls did not follow film industry practice on the handling of weapons, ultimately allowing 'a revolver loaded with live ammunition to be pointed at living persons'.
Hutchins was fatally shot and killed as Baldwin rehearsed a scene in which he fires a gun at the camera. The actor was handed the weapon by Halls, who later told investigators he had not fully checked it. The live bullet ended up killing Hutchins and injuring director Joel Souza's shoulder.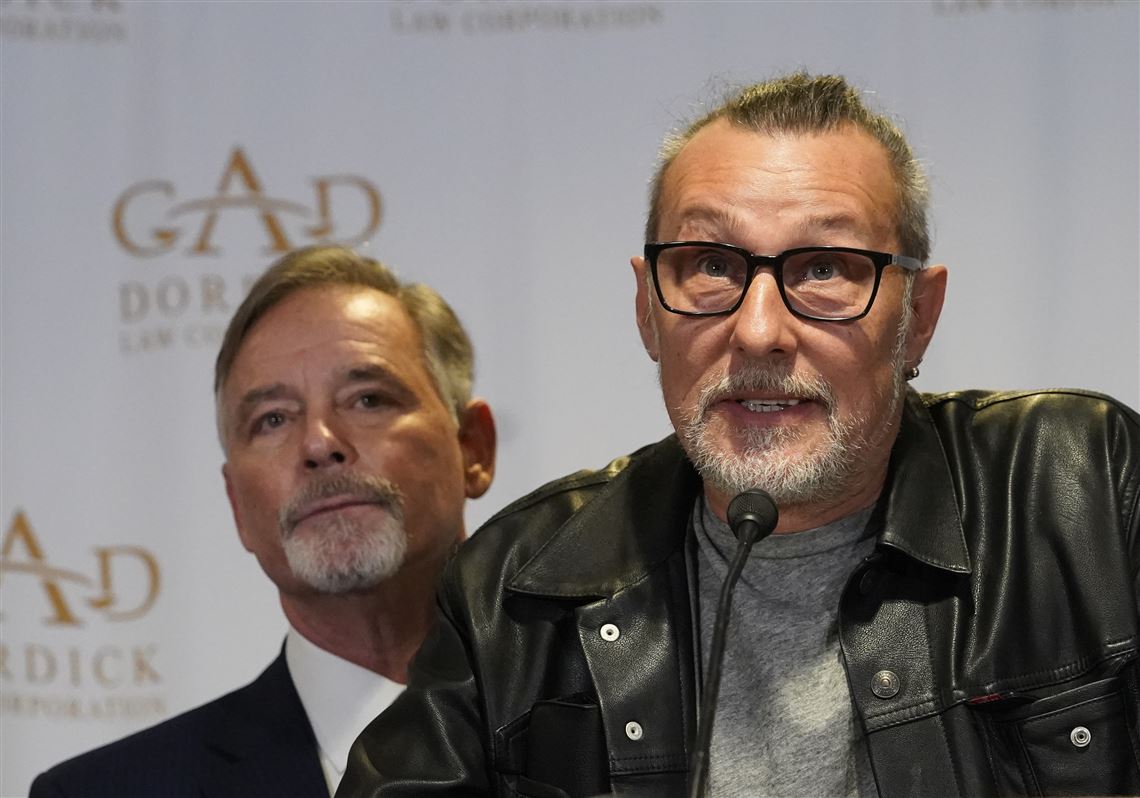 'As he held her, he noticed that the hand placed behind her back was becoming wet with her blood. The next 20-30 minutes felt like the longest of plaintiff's life as he tried to aid and comfort Ms. Hutchins, watching helplessly as her consciousness faded inexorably away.'
Carmack-Altwies has previously refused to rule out criminal charges over the incident, which sparked a debate on the banning of functional weapons on Hollywood sets. Baldwin himself even suggested police offers to be stationed on sets.