They have officially become our new favourite friendship trio!
These lion, bear and tiger cub were found abandoned in a drug dealer's house back in 2001. Since then, they have remained the best of friends.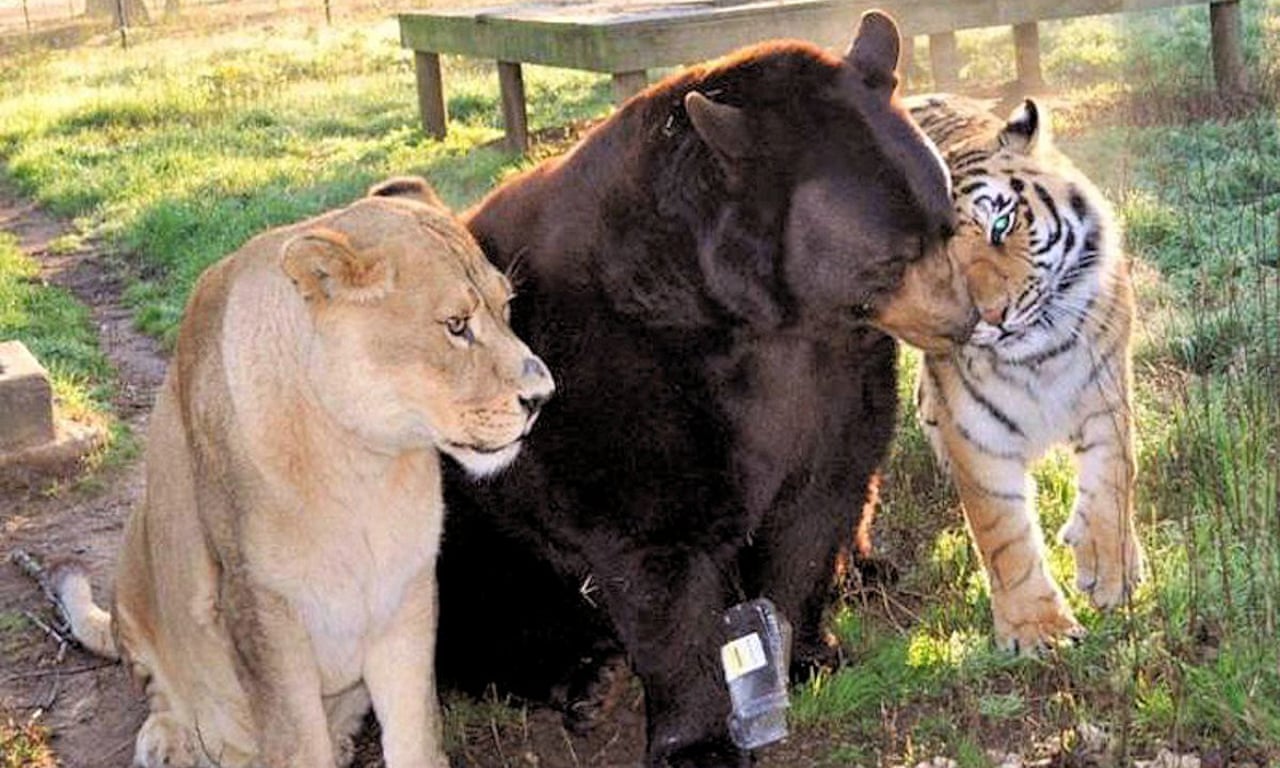 Baloo the bear, Leo the lion and Shere Khan the tiger are collectively known as 'the BLT' for Bear, Lion & Tiger.
When BLT were found, they were adopted by a sanctuary and have lived together ever since.