Linda Owens from California was honoured with a Jefferson Award after taking in her 81st infant as a foster parent. And we are totally here for it!
The milestone came after Owens took in her first baby 34 years ago. "This is what God's handed me a gift to do," said Owens, who is a retired grocery department manager.
According to the American Administration for Children and Families, as of September 2019, there were over 30,000 babies under the age of 1 in foster care. The average age of people in foster care is about 8 years old, while the infant Owens most recently took in is just 7 weeks old.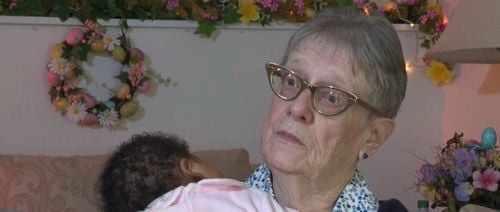 Owens takes care of the babies on her own and sometimes watches over two at a time. As a foster parent, she cares for them until they are adopted or can return to their birth family. When that happens, she often struggles with saying goodbye.
Owens said she gets paid for her fostering efforts, and also buys supplies like baby gear and clothes with her own money.
Our heart is just melting. Bless her soul.