Irish comedian and Mock the Week presenter Dara Ó Briain is performing live in Malta between the 22nd and 23rd of June!
Now you know all the basics … he's a fast-talker and downright funny, but do you know these 5 things about him?
1. His favourite word is …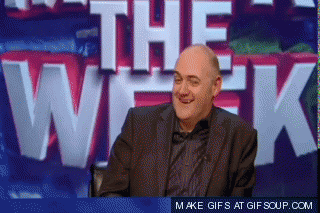 Defenestration … yeah we had to look it up too. Defenestration means throwing someone out the window. What a fun word to say isn't it?
Maybe try and put it into a sentence?
"I feel proper defenestrated today!"
Perfect to talk about your Monday blues, your sore body after a workout, what you're about to do to someone that has just pissed you off …
Not going to lie, that's just become our new favourite word now too.
2. He's actually graduated in Mathematical physics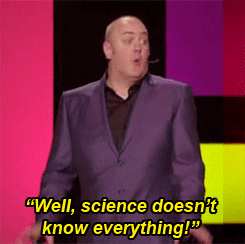 Yes, you read that right! With his mother being a midwife and his father a trade-union arbitrator (yeah sorry don't know what that is but sounds pretty serious), we've no idea where the comedy gene came from.
His dad was also a choir master though, and Dara fondly remembers a time where he used to watch his father at concerts, and occasionally crack a joke while talking to people in between musical pieces.
3. The first TV show he presented was a kids' one!
You definitely know him for 'Mock the Week', but a kids' show? He did the show while trying to get his stand-up comedy career off the ground back in the 1990s.
Went well at first, but then it kind of hit him. He didn't have the appropriate 'aesthetic' to help children feel at ease… he actually said it himself: 'I was already balding. I looked like a weird uncle.'
4. He wrote multiple science books for children
You'd expect him to write some funny stories for kids, but this is where his love for science really starts kicking in.
Dara Ó Briain gave us some great books related to science, with cosmic facts about astronauts, planets and space for kids and adults alike to read, learn from and enjoy.
5. Much of his comedy is based on the fact that he looks much older than he is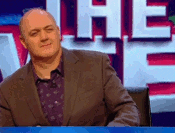 The description of a BBC show he starred in named 'Three Men in a Boat' describes O Briain and his casting mates as 'middle aged men' but at the time he was only 33.
In 2001, he even based his show almost entirely on his age, only to shock his audience when they found out he was only 29.
You can grab your tickets for Dara Ó Briain by following this link!