Autumn is here…and if you think I'm going to be wearing sweaters, and sipping hot chocolate, and digging up bones, and dancing with pumpkins, and accidentally resurrecting a trio of ancient witches… well then, you're absolutely right. With October literally around the corner, here's 10 reasons why Autumn is awesome.
1. Halloween
Ah yes, Halloween…THE time to get spooky, carve some jack-o-lanterns, watch Tim Burton movies on end, and probably the most permissible time to eat as much candy as you'd like. Oh, and Halloween means we're one step closer to Christmas.
2. Rain
Okay, flooding SUCKS, but when you're inside and cosy, or when it's not too heavy, there's nothing like the sound and smell of rain. And it's even better to watch the sky light up and to hear the thunder roar as it rains.
3. Sweater Weather
I CANNOT wait to wear oversized sweaters and hoodies all autumn, because it's like wearing a blanket, only it's actually flattering for my collar bones!
4. Warm Drinks
It is FINALLY time to bust out all the teas, the pumpkin spice lattes, hot chocolate with all its delicious toppings, and just shamelessly give in to the basicness.
5. That Chill In the Air Once the Breeze Hits
Okay summer, you've been fun, but it's time to go…I'm ready for crunchy leaves and cinnamon-scented everything now, and not feeling hot and sticky in the dark. Bye-bye, sweaty humidity!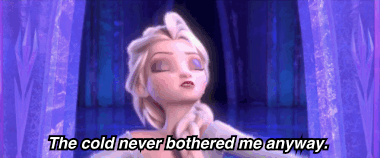 6. Goodbye to all the bugs too
That's right, no more nasty, itchy bites. Yep, it's time for the mosquitos to die and burn in hell! (Hallelujah)
7. Black Friday and Cyber Monday
SALES UPON SALES!! There might not be the best collections out there this year, but with the right amount of caffeine and shopping planning, you're still bound to find some great deals.
8. Cosier Nights
With the weather getting a little bit cooler, 'tis the season for fluffy blankets, lots of cuddles, fall-scented candles, re-watching old movies, and listening to the rain…talk about romance…
9. Soup Season!
Not only are warm drinks back, but so are soups…and a whole lot of them! Chicken noodle soup, French onion soup, pumpkin soup, tomato soup, mushroom soup…ALL OF THE SOUPS!
10. Fresh School/Office Supplies
There's NOTHING like a fresh new pack of pens, or an adorable new notebook, or rose gold paperclips, and markers, all the markers in so many different colours! I don't know why, but somehow, having all your stationery in order is incredibly satisfying and motivating.
What else do YOU love about Autumn?